You are in the right place if you are considering getting your yoga teacher training certification online!
Navigating the world of online yoga teacher training can be overwhelming. It's likely you've encountered numerous articles claiming to feature the best programs and certifications. At times, these recommendations leave you with more questions than answers, wondering how these schools earn their ratings and whether you can trust them. It's a familiar frustration.
While yoga traditionally thrives on in-person instruction, our evolving world demands innovative approaches. The inherent adaptability of yoga has led to the emergence of some outstanding online teacher training courses, all approved by Yoga Alliance.
In an age where online "top lists" often oversimplify decision-making, akin to picking groceries in a special aisle, it's essential to separate the wheat from the chaff. These lists may resemble a quick sun salutation amidst a savasana – refreshing but not informative. They don't always answer the crucial question: What are the best online yoga teacher training certifications available right now? How do I determine true ratings? Fortunately, Yoga Alliance holds the key.
Yoga Alliance – Certified Programs
Yoga Alliance certification serves as a hallmark of quality and legitimacy in the world of yoga teacher training. It ensures that programs meet specific standards, offering students a well-rounded and authentic education. Yoga Alliance's rigorous accreditation process demands that schools adhere to established guidelines, thereby providing trainees with a consistent and reliable learning experience.
When seeking the best online yoga teacher training programs, it's imperative to look for the Yoga Alliance seal of approval. This certification not only guarantees a high standard of education but also ensures that your training will be recognized globally, opening doors to opportunities in the yoga community.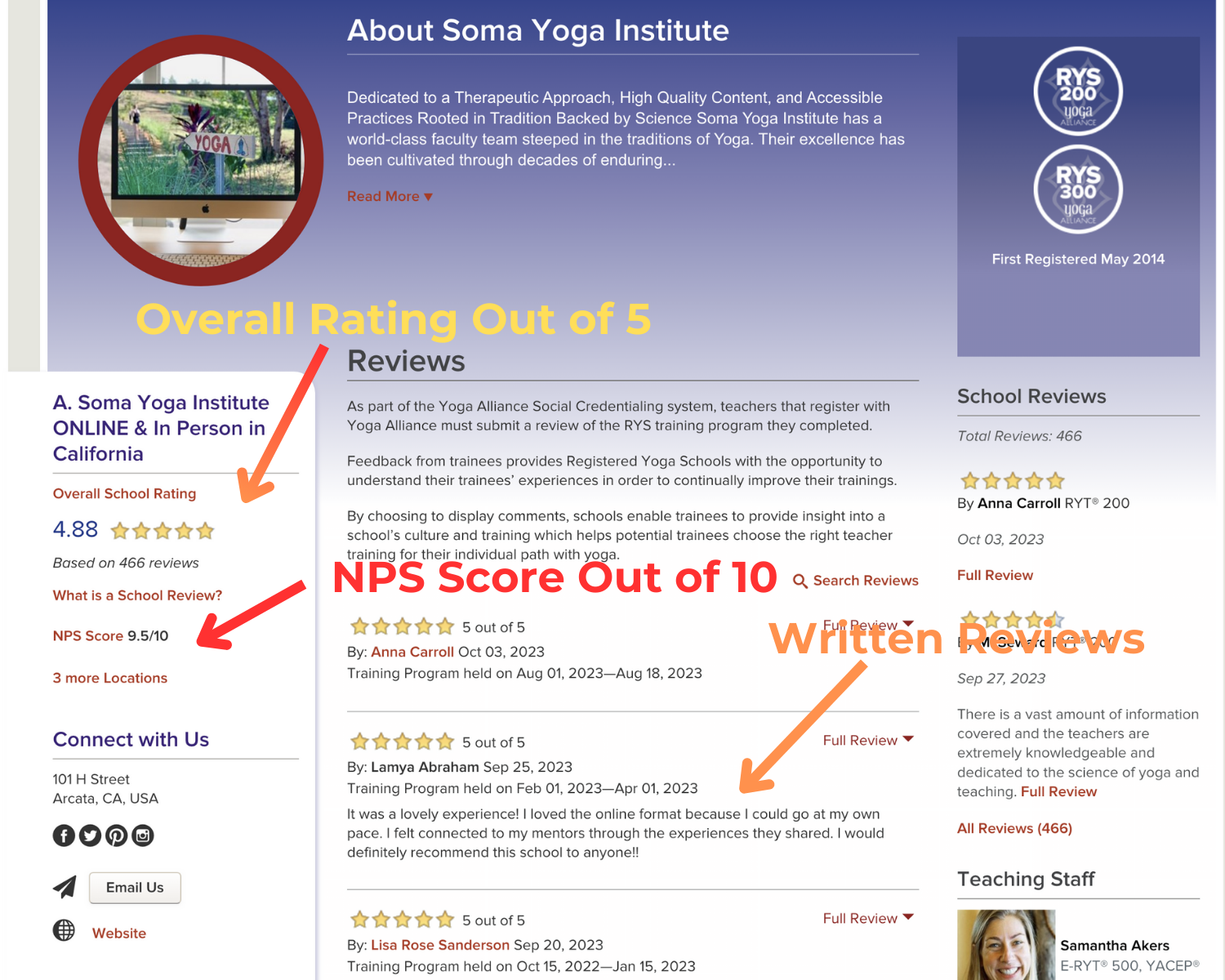 Yoga Alliance-Rating Scale And Social Credentialing System
Yoga Alliance Social Credentialing System is intended to provide future yoga teachers (so you) with useful information when choosing the right yoga teacher training certification. As part of the Yoga Alliance Social Credentialing system, teachers who register with Yoga Alliance must submit a review of the RYS training program they completed. From these reviews, Yoga Alliance provides three metrics for the public to pay attention to. The first is the Overall School Rating, the second is the written reviews, and the third is the NPS score.
Each Registered Yoga School must have a public profile on Yoga Alliance that includes a rating, between one and five stars. This is the unit of measurement of the quality of the teacher training program based on the school's past alumni experiences.
Understanding Yoga Teacher Training Program Transparency: Written Reviews – All or Nothing
Past graduates also have the chance to write a written reivew. The Yoga Alliance review process prevents schools from pre-screening or selecting certain reviews for the public to see. Schools either have to turn these reviews on or turn them off.
Feedback from trainees provides Registered Yoga Schools with the opportunity to understand their trainees' experiences in order to continually improve their trainings. By choosing to display comments, schools enable their graduates to provide insight into the school's culture and training which helps potential trainees choose the right teacher training for their individual path with yoga.
If a yoga school wishes to publish any of the comments provided, then all comments will be made public and attributable to the reviewer. Now, think about it for a second wouldn't you like to see fully transparent reviews.
What is the Net Promoter Score (NPS)?
Schools also have the choice to show their NPS score. They can also choose not to.
The Net Promoter Score (NPS) is a another rating that Yoga Alliance offers. It is standard business measure of loyalty and enthusiasm. Ratings of 9 – 10 from the school's yoga teacher training graduates are considered "promoters." These trainees are likely to be enthusiastic about urging their friends to take this yoga teacher training certification. Ratings of 7 – 8 are considered "passives." These trainees are satisfied with the teacher training, but are not likely to be recommending the training to others. Ratings of 6 or less are considered "detractors." These trainees are unhappy with their experience and unlikely to recommend the school to others. Yoga Alliance Net Promoter Score is calculated by taking the percentage of promoters minus the percentage of detractors. The resulting number is a measure of how likely the trainees, who have completed the training, are to actively recommend the training to others. Like with the reviews, a yoga school can choose whether to display the Net Promoter Score (NPS) on the school's public profile. If it's not there, well that might bring up a question: "Why would a school choose to hide such an important factor from the yoga community?"
How do I find all of these reviews and metrics?
It is simple, simply jump on over to https://www.yogaalliance.org/. On the top menu bar click on schools. On the next screen, simply type the school Name in the space provided.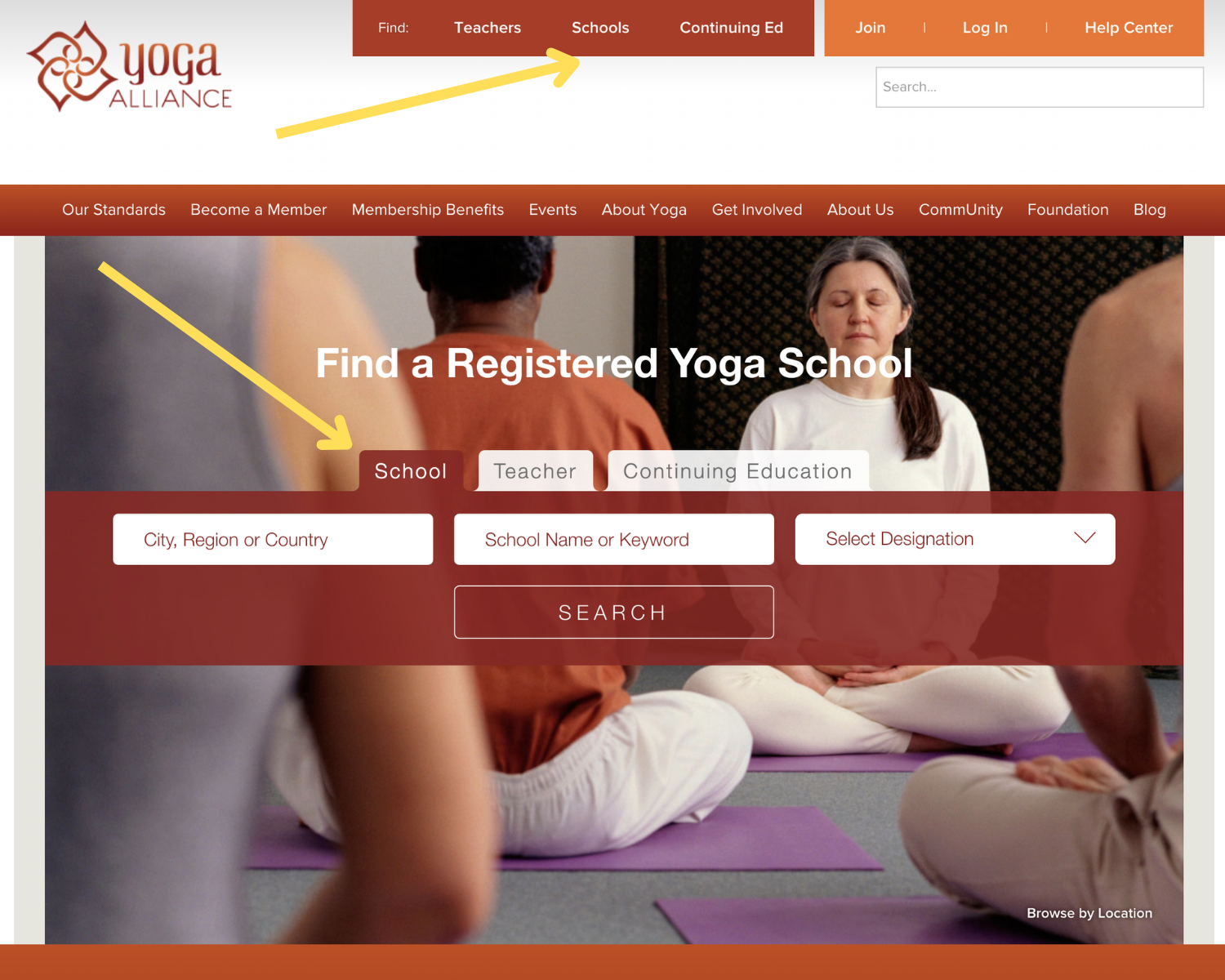 Top 10 Best Online Yoga Courses Displaying Full Transparency
We scoured the Yoga Alliance website, searched the database, and determined four criteria for determining what "best" is to us.
To make this BEST list the yoga teacher training school must be fully transparent and show it all including the overall school rating, NPS score, and written reviews from their graduates.
We choose established schools with a good track record and so we only evaluated schools with over 250 reviews.
We then visited their website to see if they are still offering Online Yoga Teacher Training (as of 10/14/23) as some schools went back to in-person only. Schools that were not displaying an online course were left off the list.
Then we prioritized the best online yoga teacher courses based on Overall School Rating and NPS Score, all listed were fully transparent and had their student comments showing. These review dates were pulled on 10/14/23, as new reviews come in teacher training ratings change. The top two best online yoga teacher trainings were Yoga Farm Ithica and Soma Yoga Institute with equal ratings.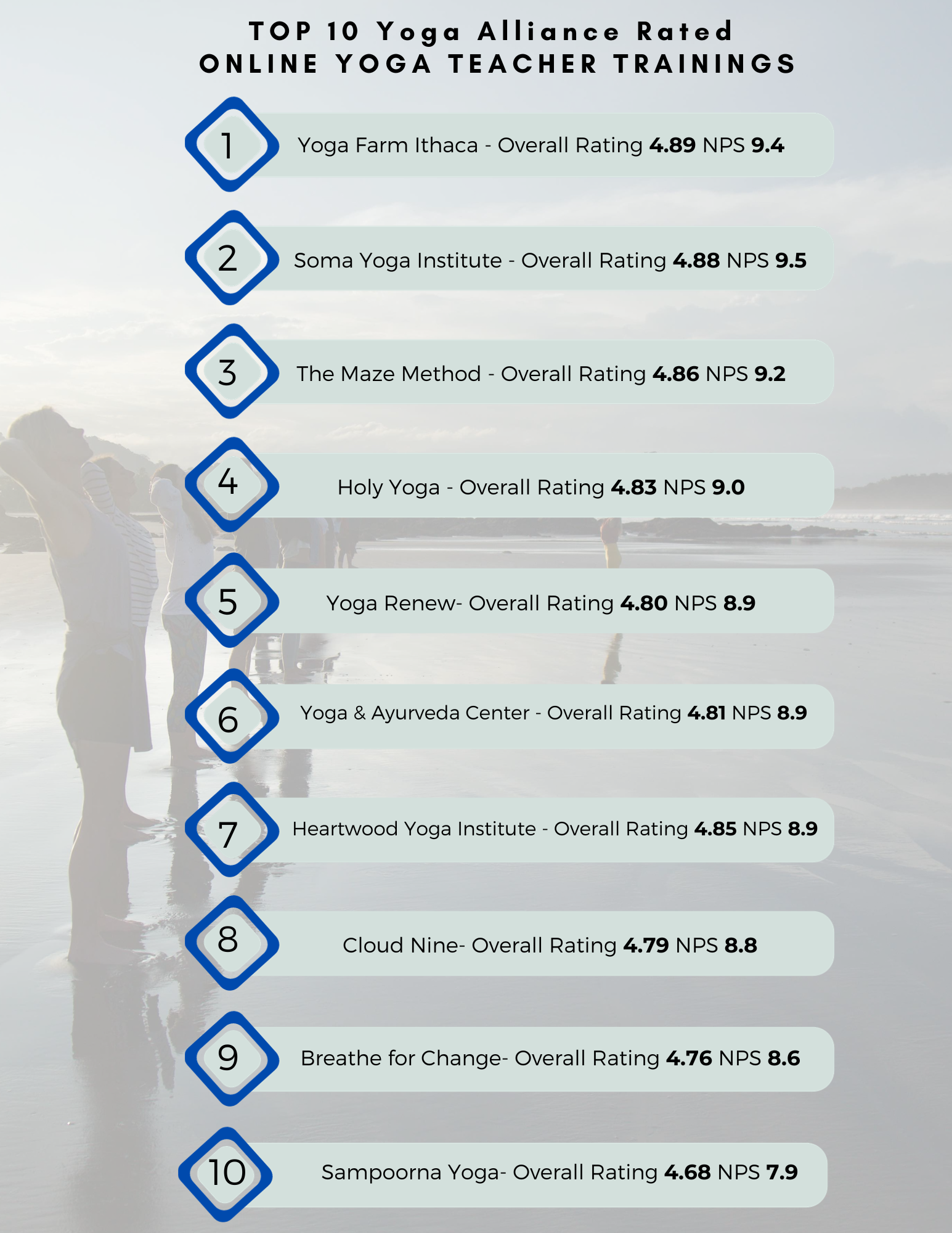 Yoga Farm Ithica
Overall rating: 4.89
NPS Score: 9.4
Facebook Review Score: 4.3 | Google Business Reviews 5.0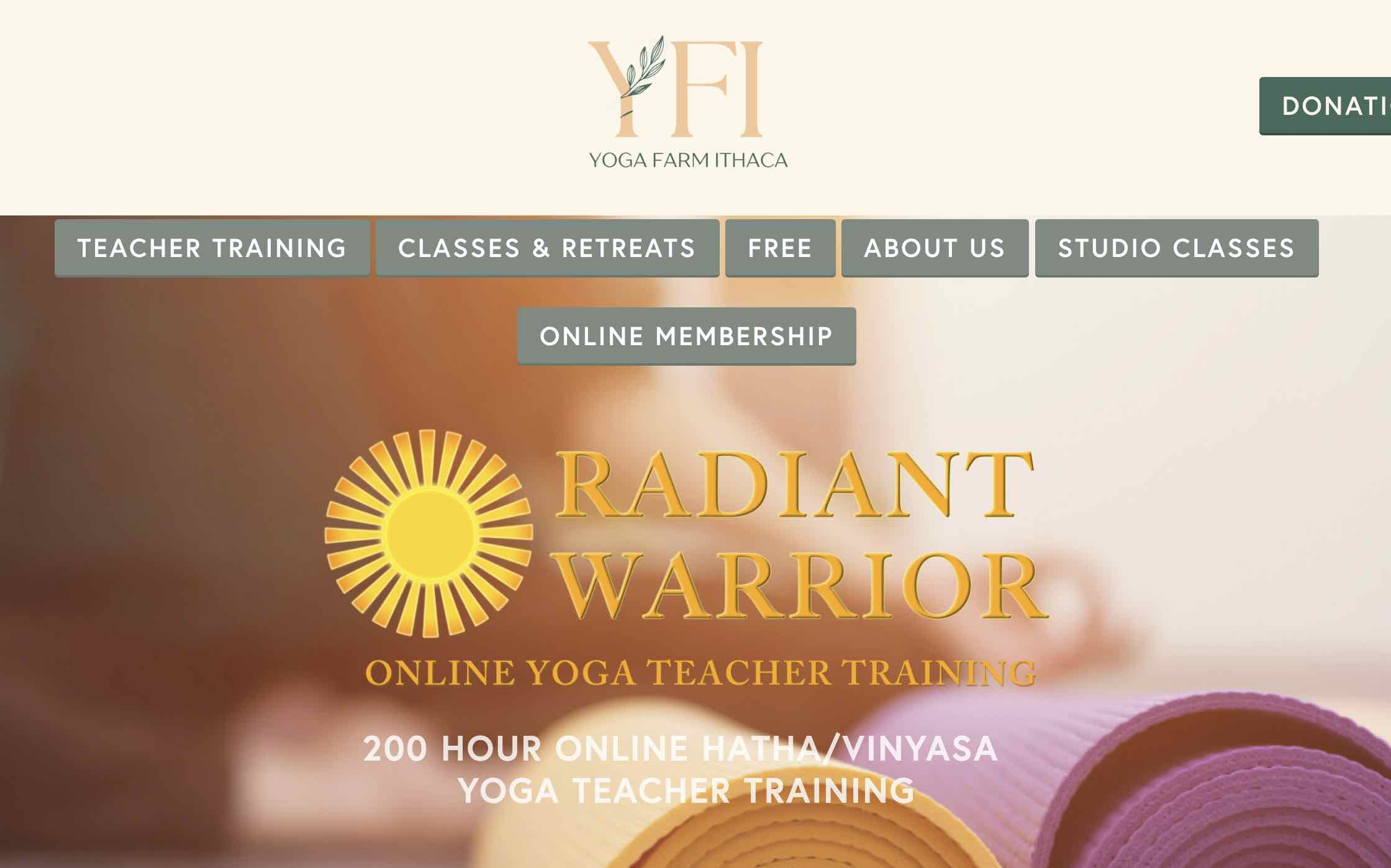 Types of online yoga teacher training offered: Yoga Farm Ithica offers three types of online 200 hour yoga courses. One focuses on Hatha and Vinyasa Yoga, another on Kundalini Yoga and the third option is Qigong focused.
Sequencing Emphasis: In the Hatha and Vinyasa yoga course you will learn to teach a sequence of 36 common poses, including sun salutations, standing poses, seated poses, back and core strengtheners, and reclined restorative poses. You will also learn to teach 5 breathwork practices that soothe stress and anxiety and increase energy.
Lead Yoga Teachers: Jeannie O'Neill E-RYT500, Christopher Grant, RYT-500 and Daniela Hess Grant RYT-500.
Schedule: The schedule is flexible, self-paced with office hours, yoga teaching assignments, and online live zoom yoga classes
Student reviews highlighted on Yoga Alliance include:
Yoga Farm Ithaca has integrated yoga philosophy into every ounce of their teachings. I left the course more aware and awake. I feel blessed, honored and so very thankful. If you have any nudge to become a Radiant Warrior with YFI, please follow it." – Erin Richardson 5 out 5 stars
This yoga teacher training changed my life. This was not just a yoga teacher training, it was a healing journey led by masterful teachers. These women gave me the courage to heal and step into my fullest expression of self, and at the same time they trained me to teach incredible classes, too! – Brittani Nearing 5 out 5 stars
I really appreciate Yoga Farm Ithaca's trainings for Radiant Warrior YTT was self paced. This allowed me to continue my day job while enriching myself in an embodied practice along with learning appropriate cultural, ethical, and trauma-informed practices that I have been able to share with not only friends and family but clients at my place of work as well. Being certified as a yoga teacher has been one of my life goals that I did not think was possible to achieve. – Charlotte Sweeney 5 out 5 stars
Pay in Full $1099. Payment Plan Available.
Click here to see more Yoga Alliance Reviews.
Overall rating: 4.88
NPS Score: 9.5
Facebook Review Score: 5.0 | Google Business Reviews 5.0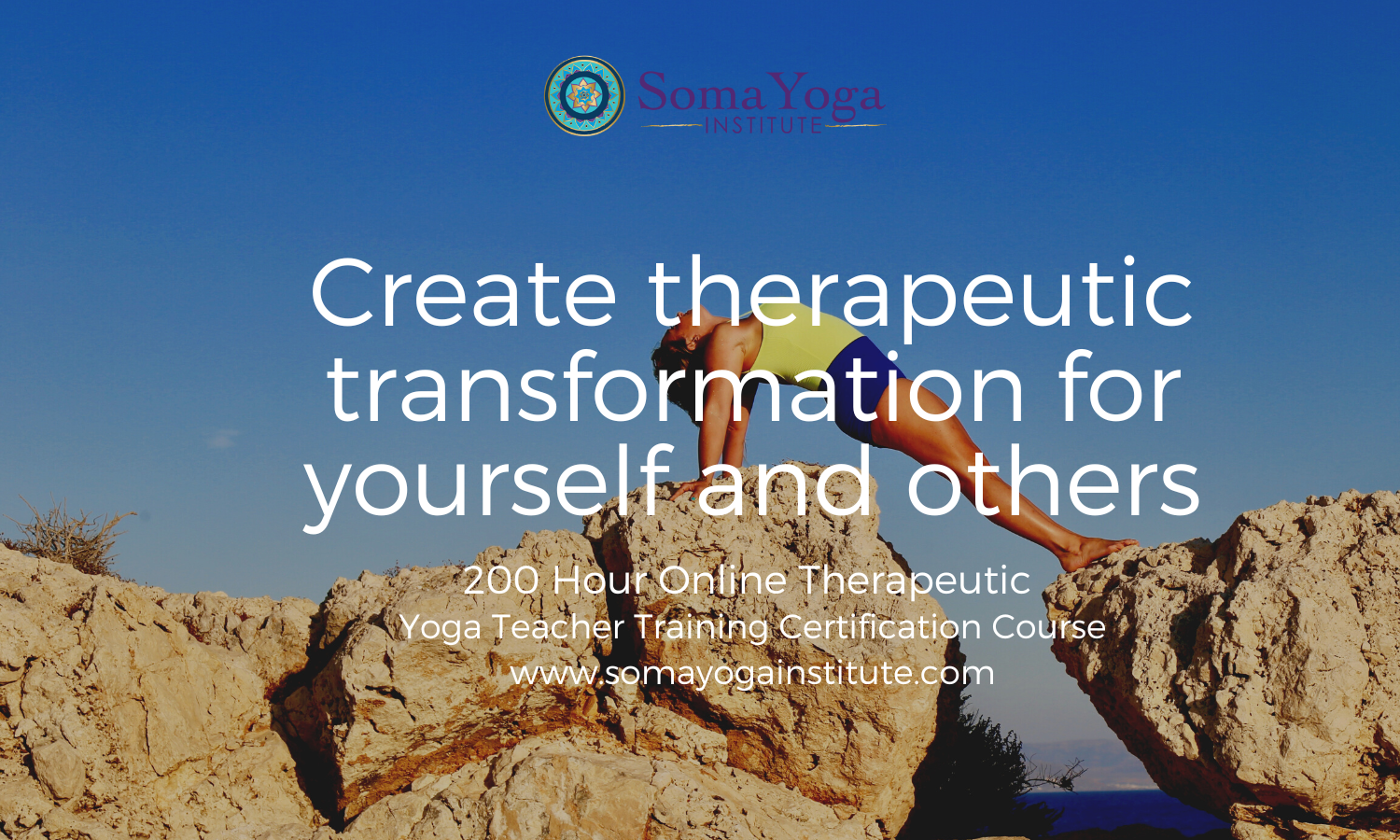 Types of online yoga teacher training offered: Soma Yoga Institute takes a therapeutic perspective and explores the many and varied practices of hatha yoga, vinyasa yoga, restorative yoga, pranayama and meditation with inquiry into how to adapt and modify to bring the best holistic benefit to the individual and/or group. There is a strong focus on biomechanically sound and anatomy-informed alignment, preventing repetitive strain injuries, and offering variations for all bodies. This yoga instructor certification online includes exploring Yoga philosophy and the Yoga Sutras as a practice of radical self-love uncovering perspectives that transform limiting tendencies into life-affirming thought patterns. The program includes active practices and gentle practices and some sections of the course give you a choice on which type of class to choose. This certification online includes a business of yoga section.
Sequencing Emphasis: Instead of learning one set series of postures you will learn how to sequence based on an intelligent, intention-based framework. This results in the graduates of this 200 hour YTT program ready to teach a variety of Yoga class types, including all levels Vinyasa Yoga, alignment-based classes, Yoga foundations, senior, gentle, and restorative. Rather than offer standard sequencing or rigid methodologies, students are exposed to frameworks that inspire each yoga teacher to adopt the practices, awaken their creativity and find their own authentic voice as a teacher.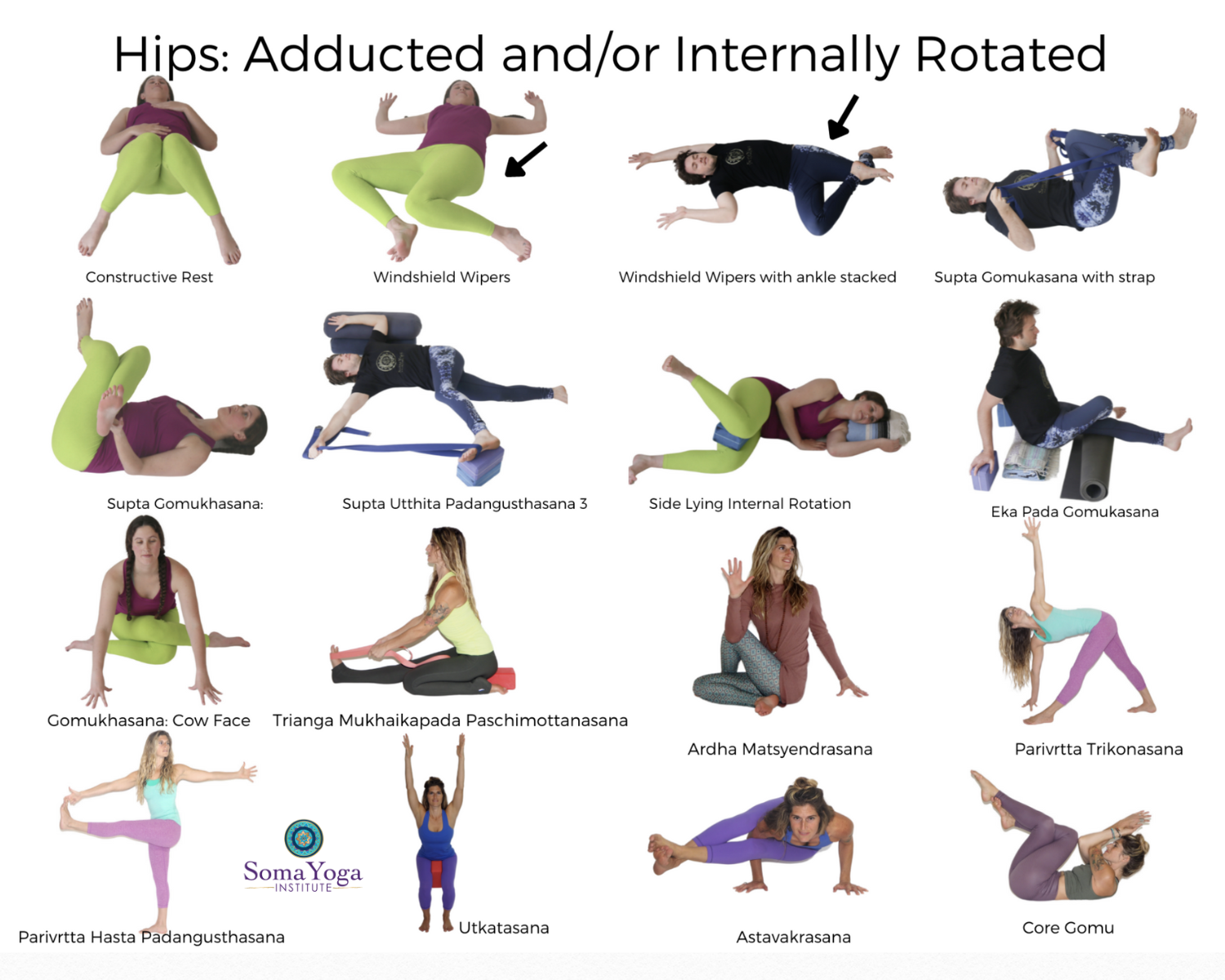 Lead Yoga Teachers: The lead instructors are not only E-RYT 500 verified with Yoga Alliance but also C-IAYT Yoga Therapists with over 25 years of experience each. These are Liz Heffernan, E-RYT 500, C-IAYT, MA, YACEP, Samantha Akers, E-RYT 500, C-IAYT, YACEP, and Peggy Profant, E-RYT 500, C-IAYT, YACEP.
Schedule: The schedule is flexible, self-paced with 30 hours of required group zoom calls necessary to become a yoga instructor able to register with Yoga Alliance as an RYT 200. There will be yoga teaching assignments and one-to-one mentoring with faculty.
Student reviews highlighted on Yoga Alliance include:
The Online Yoga Teacher Training with Soma Yoga Institute was a beautiful opportunity for me to realistically pursue a dream of mine. I've healed parts of myself I didn't even know were hungry for healing through my yoga practice and through every lesson learned in this program. I feel confident that I now have the foundation necessary to lead from a place of deeper knowing. And that is incredibly exciting. – Jade Theriot 5 out 5 stars
I loved the therapeutic lens and focus on alignment and the deep dive into understanding the most fundamental poses. This course has been a revelation for my own practice, learning about anatomy and how to optimize poses for better posture. I really wish I had taken this class five years earlier before my yoga habits were formed. Many of the philosophical aspects spoke to me and have shifted my mind set. I was not planning on teaching when I signed up for this course, but I have found a lot of enjoyment in prepping classes and teaching. I learned so much from the three primary teachers, they complimented each other in terms of personality, approach and experience. They were very inspirational. – Louise Chow 5 out 5 stars
Click here to see more reviews with Yoga Alliance.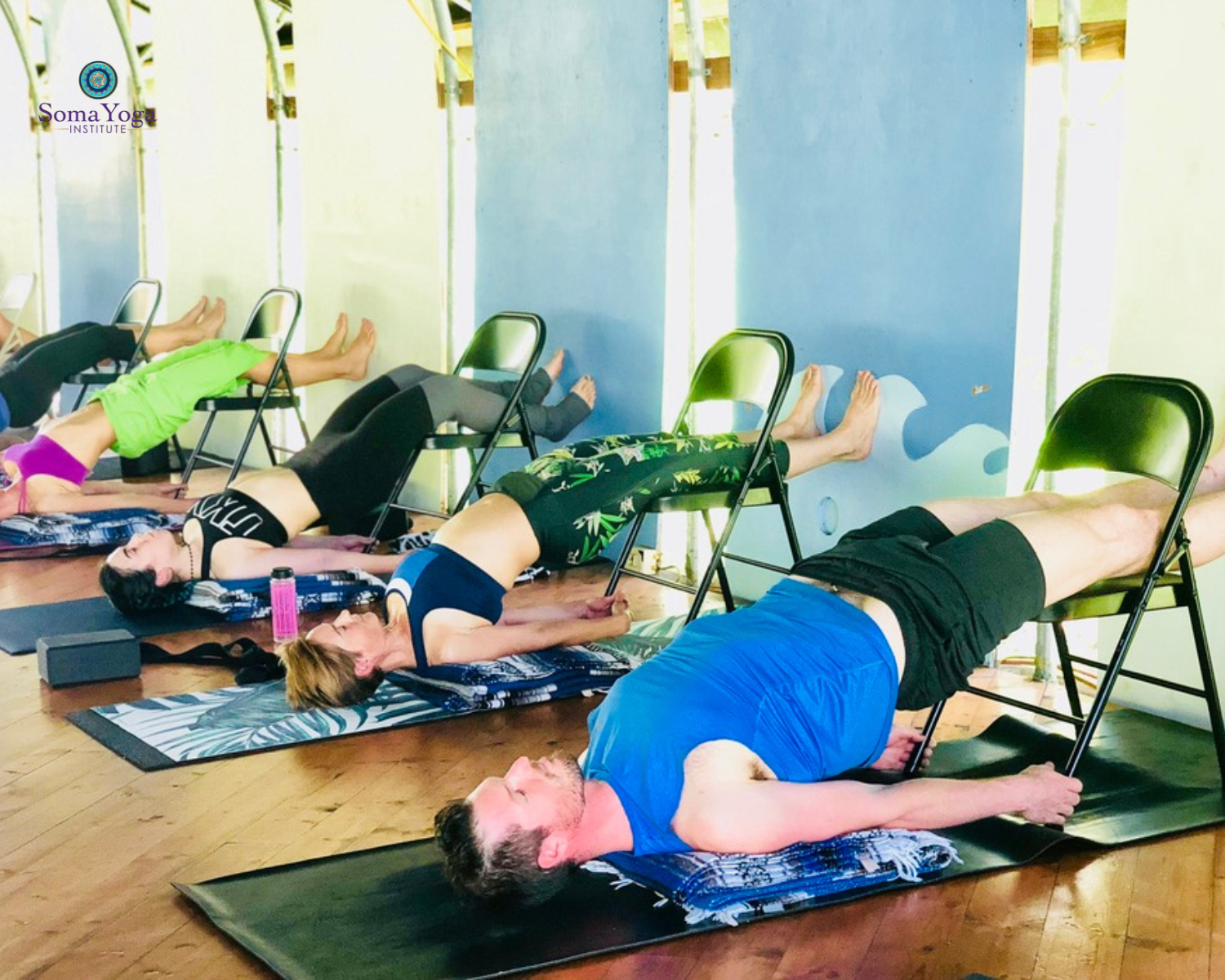 As an older yogi in a larger body, I felt completely accepted and encouraged by not only my instructors but by my fellow students. Soma Yoga does an excellent job of holding space for all and creating community. – Erica Silver 5 out 5 stars
Pay in Full $1497. Payment Plan Available.Scholarship program.
The Maze Method
Overall rating: 4.86
NPS Score: 9.2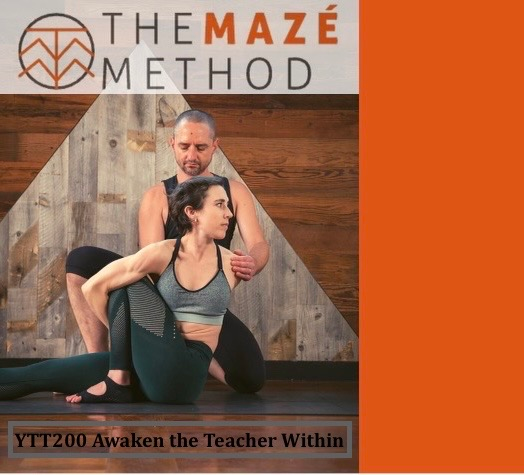 Types of online yoga teacher training offered: This training follows the Mazé Method of yoga education, a step-by-step approach to becoming a skillful, confident teacher. The curriculum combines detailed alignment knowledge and intelligent sequencing with vinyasa theory to provide you with sound skills for teaching safe and effective yoga classes. If you are interested in a deeper understanding of yourself and your body, and if you want to develop tools that nourish your body, mind, and personal gifts, this training is for you and we encourage you to attend. In this online yoga teacher training you will study and deconstruct asana (yoga poses), pranayama(breathwork), meditation, yoga theory, yoga practice, yoga history and philosophy, basic Sanskrit, and ethics. You will learn about anatomy, kinesiology, applied biomechanics, and how to use this knowledge to optimize your yoga and movement practice and teaching.
Sequencing Emphasis: In the Hatha and Vinyasa yoga course you will learn to teach a sequence of 36 common poses, including sun salutations, standing poses, seated poses, back and core strengtheners, and reclined restorative poses.
Lead Yoga Teachers: Noah Maze, ERYT 500, Nicol Chase, and Rocky Heron
Schedule: The schedule includes pre-recorded lessons, zoom calls, and classes live sessions to facilitate community and collaboration, conduct teaching practicum, answer emerging collective questions, and further clarify lessons and topics as needed.
Student reviews highlighted on Yoga Alliance:
Noah is an amazing teacher. I did both my 200 and 300 hour YTT with him and felt well-prepared to teach. Both training went well above and beyond my expectations! They are thorough, well thought out trainings. He is incredibly knowledgeable and I look forward to continuing my studies with his school. Highly recommend!" – Stacey Gilbert 5 out 5 stars
The level of guidance, content and the way a community is created to promote learning is of a high quality. From philosophy to didactics and anatomy, the classes were all interesting. I am grateful to have been able to participate in this course. Karen Sikkel 5 out 5 stars
Great Online option. Professional, Knowledgeable, Kind and Courteous teachers. Very organized and thorough study materials. All expectations carefully explained. Wonderful supportive school! Teresa Julian 5 out 5 stars
Pay In Full: USD $2,499. Inquire about a monthly payment plan.
Holy Yoga
Overall rating: 4.83
NPS Score: 9.0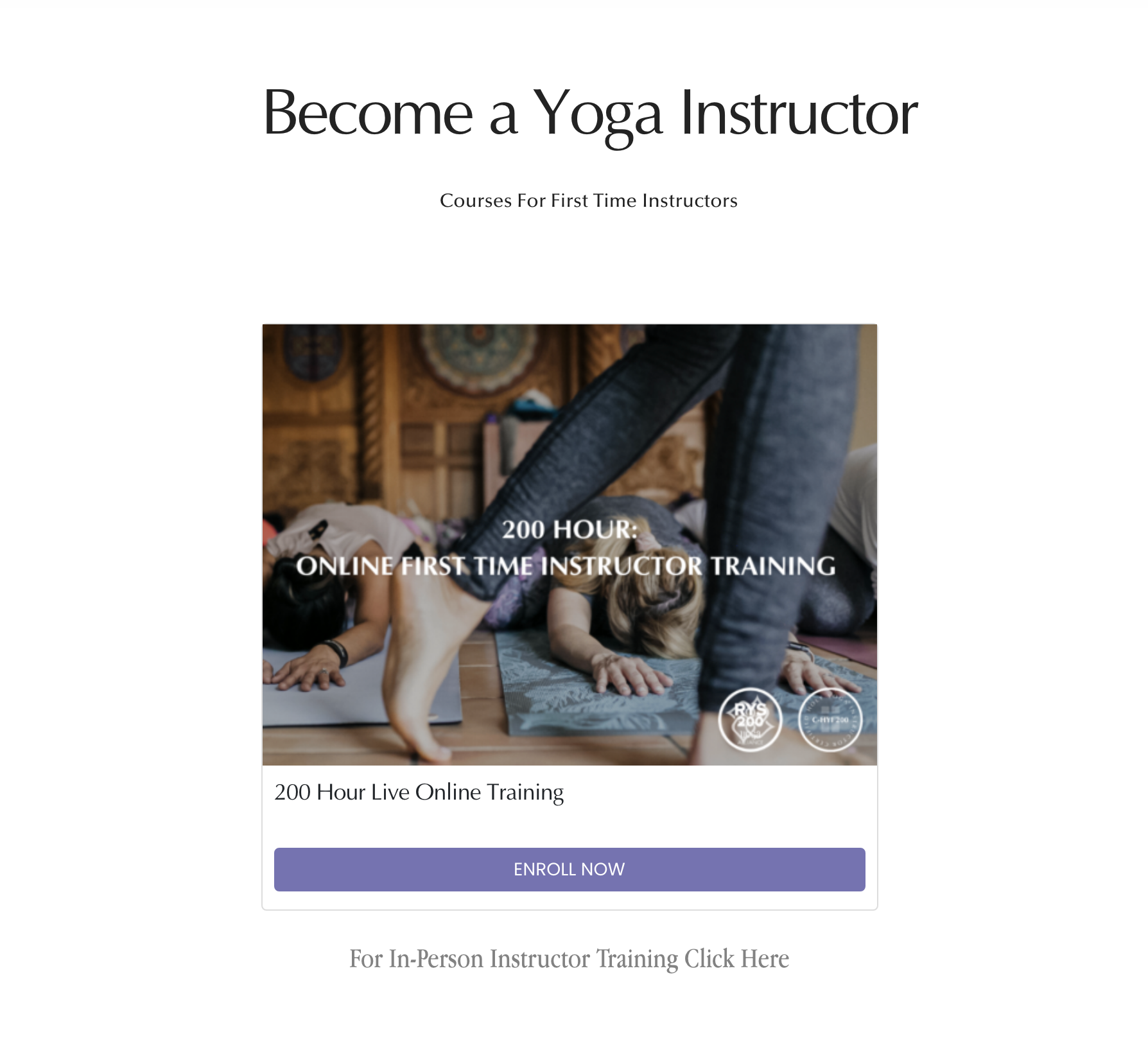 Open to beginner and experienced yogis alike; Holy Yoga is a Christ-centered, highly regarded international yoga instructor training program that has been providing world-class yoga training since 2006. The 200 Hour program invites individuals into the Holy Yoga community to receive expert yoga training as well as Christ-centered spiritual development. Created with flexibility and convenience in mind, you can immerse yourself in 13 weeks of live classes, life groups and more all from the comfort of home.
Schedule: Each week will consist of a 3-hour live class and includes weekly one-hour life group discussion, additional home study, reading assignments, at-home video instruction, and a teaching practicum
Student reviews highlighted on Yoga Alliance:
The instructors of Holy Yoga Collective encouragement and overall faith in each and everyone of their students sets Holy Yoga apart from the rest. Thank you. – Rachel Majewski 5 out of 5 stars
Pay In Full: USD $2,499. Inquire about a month payment plan.
Yoga Renew
Overall rating: 4.80
NPS Score: 8.9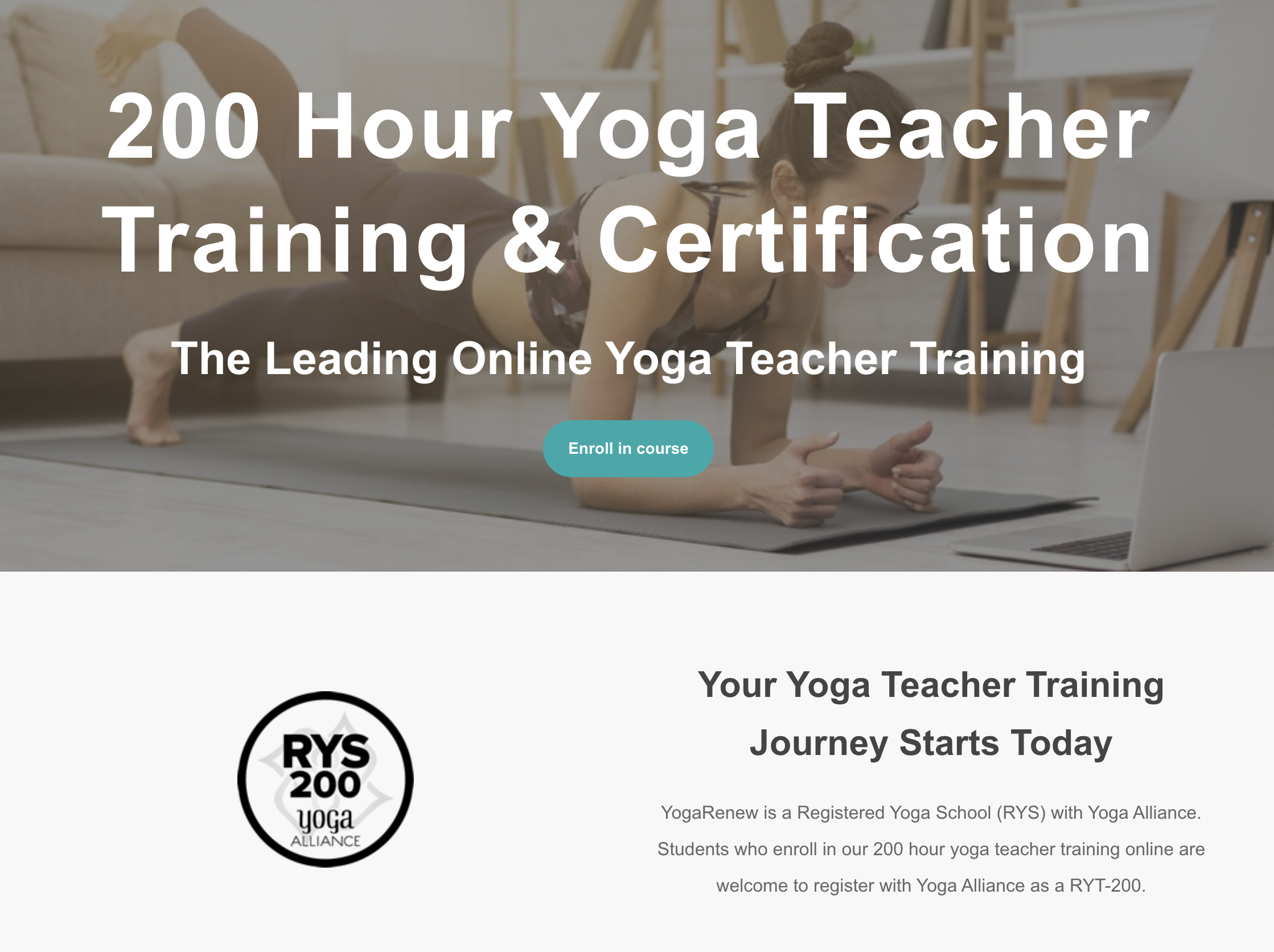 YogaRenew's 200-hour online yoga teacher training provides an opportunity to deeply enrich your practice and understanding of yoga. This comprehensive YTT will give you a strong foundation for yoga philosophy and practice through detailed videos, readings, workbooks, handouts, and lectures. Includes a module on business of yoga.
Schedule: Self paced on demand.
Student reviews highlighted on Yoga Alliance:
I felt it was a high-quality education, with lots of resources, handouts, and videos for self-paced learning. I think it would be a 10/10 if they had more group classes or cohorts for learning together and meeting other students. Amy Beaith-Johnson 4 out of 5 stars
YogaRenew is the perfect place to take yoga training! It's online curriculum is convenient for people with busy schedules. The content is easy to understand and brings a fuller knowledge and awareness to everything yoga entails, from a deep understanding of yogic principles to the asanas themselves. I would highly recommend YogaRenew! – Kihra Sorensen 5 out of 5 stars
Pay In Full. Inquire about a month payment plan.
Beyond the Ratings – Yoga Teacher Training Considerations
Comprehensive 200 hour Online Yoga Curriculum
Look for well-rounded yoga teacher training programs. should offer an extensive curriculum encompassing every fundamental facet of yoga. This entails a deep dive into yoga philosophy, the yoga Sutras of Patanjali, an understanding of anatomy and physiology, in-depth teaching methodologies, ethical considerations, practical teaching experience, and more. In today's world, where an ever-increasing number of individuals are embracing yoga, it's crucial to select a program that places a strong emphasis on alignment, guided by the principles of biomechanics, and offers pose modifications and variations suitable for practitioners of all body types. The days when yoga was primarily tailored for the able-bodied, young, and flexible are coming to an end, ushering in a future of yoga that prioritizes accessibility for everyone. When you teach yoga you will be thankful to have knowledge of variations, adaptations, and modifications.
Styles of Yoga Taught
There are many different styles of yoga, from the Hatha Yoga to the vigorous and flowing Vinyasa and the inclusive therapeutic style that adapts both hatha and vinyasa to focus on holistic well-being, accessibility, and yoga for ALL bodies. The style of yoga you want to teach is a crucial consideration when selecting a yoga teacher training certification. Ensure that the program's teachings align with your preferred style or, alternatively, opt for a program that covers multiple yoga styles for a well-rounded education. If you think you may like to teach yoga, consider not just what you like to practice but who you would like to teach.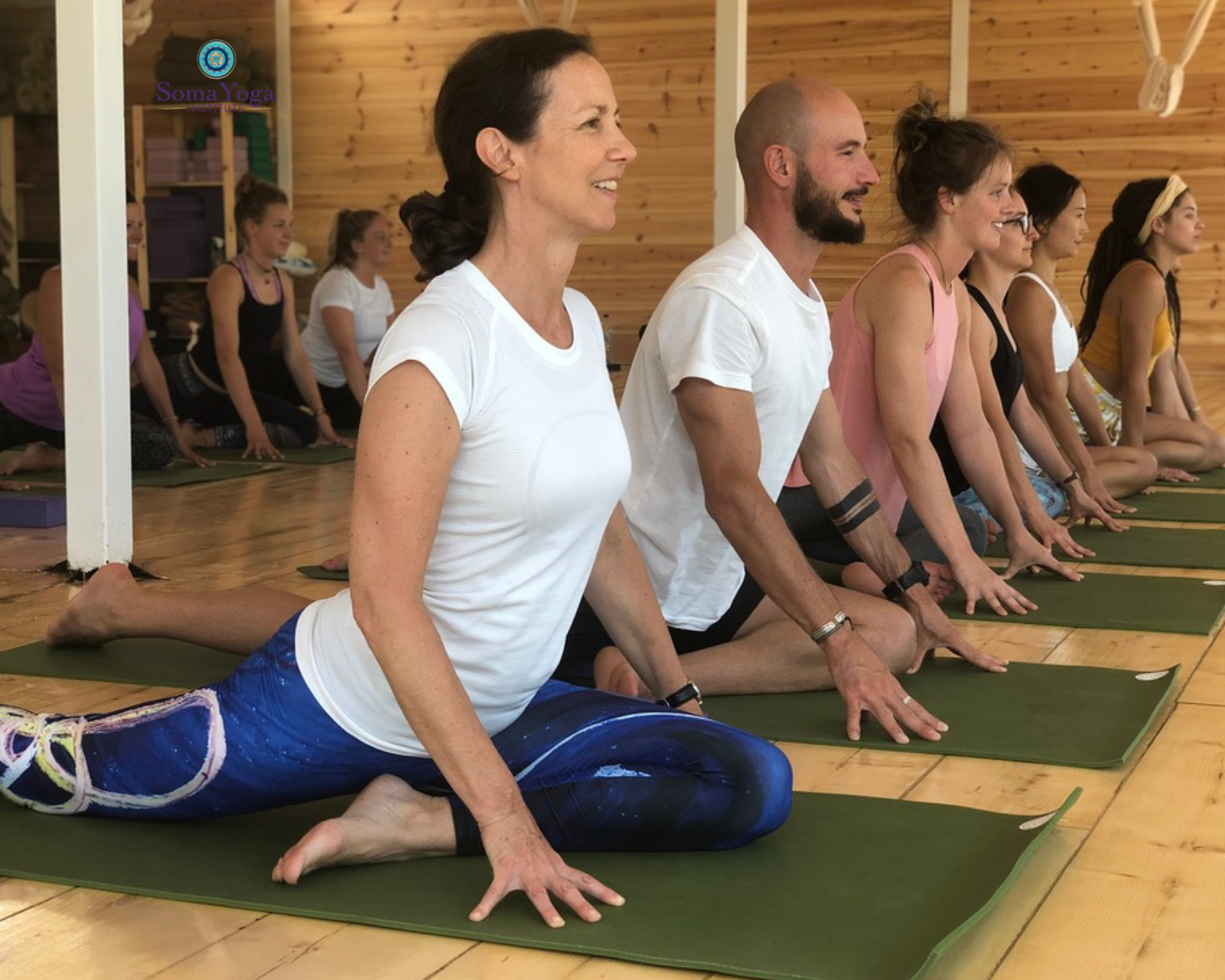 Instructor Qualifications
The instructors of your online yoga teacher training program play a pivotal role in your learning journey. It's essential to research their qualifications, years of experience, and teaching approach. Look for instructors who hold relevant certifications, such as an E-RYT 500 (Experienced Registered Yoga Teacher, and the highest designation that Yoga Alliance offers, the E signifies that the yoga teacher has instructed over 2000 hours of classes, the 500 signifies that they have completed both a 200 hour and a 300 hour training), C-IAYT Yoga Therapist (certification above the Yoga Alliance requirements and issued through International Association of Yoga Therapists), YACEP (Yoga Alliance Continuing Education Provider), and/or APD (Approved professional development provider with the International Association of Yoga Therapists. Also, inquire about the amount of instructors present during the program. Our suggestion is to learn to teach yoga from instructors who have decades of experience.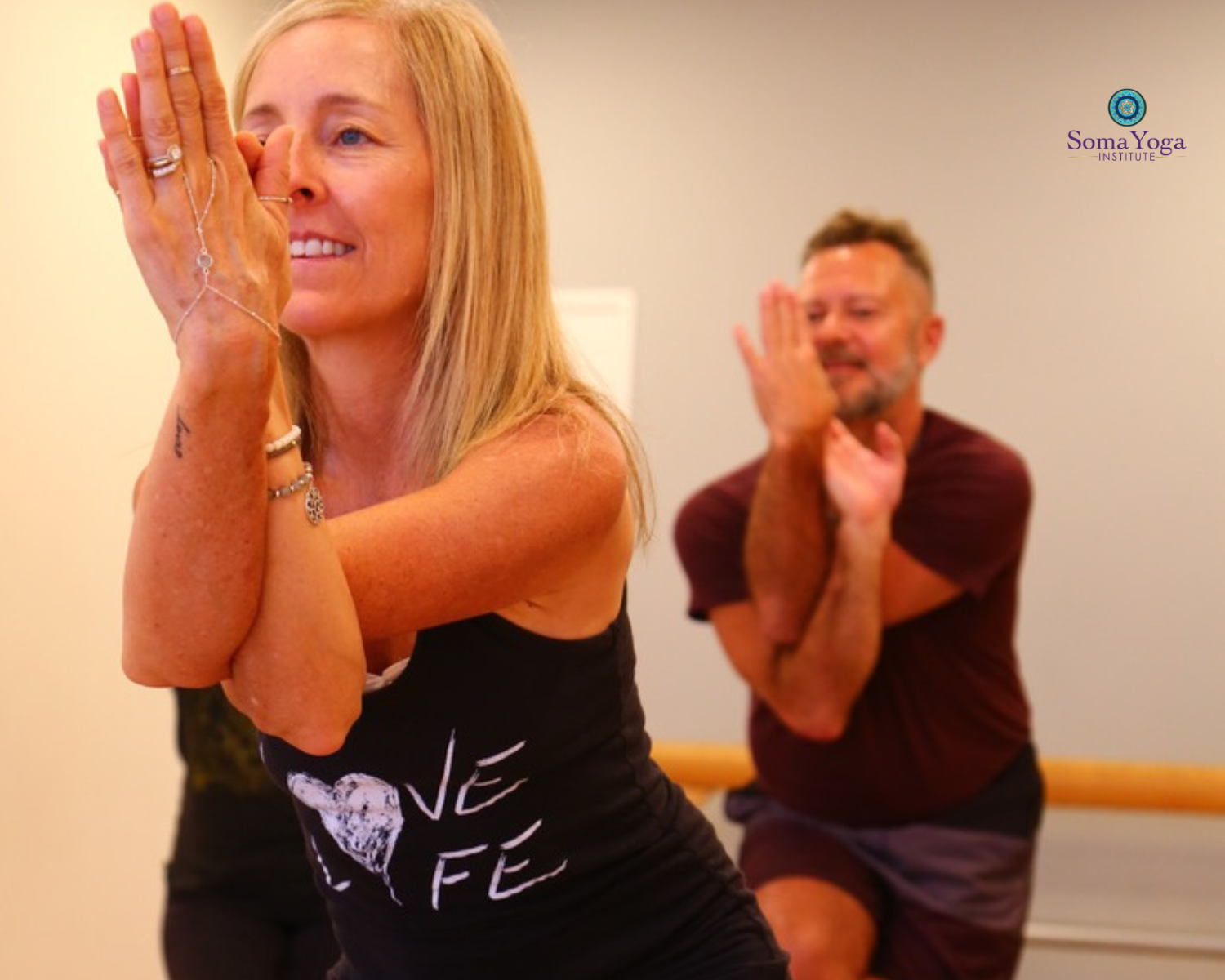 Duration of the Training
YTT programs come in various durations, ranging from a few weeks to several months. The duration of the online yoga teacher training program should fit your schedule and offer a sufficient number of training hours to meet Yoga Alliance requirements for certification. In fact, one of the beautiful benefits of selection an Online Yoga Teacher training is that many are flexible so you can fit it into your busy life. Consider the time you can commit to your training and choose a program that aligns with your availability.
New in 2024 – Yoga Alliance Requirements for Live Zoom Classes
Starting in 2024 Yoga Alliance has changed the requirements for all Online Yoga Teacher Training courses to include no less than 30 hours of live Zoom synchronistic classes. Make sure the 200 Hour Yoga course you choose has updated its curriculum to meet these new requirements so you can register as an RYT-200 (registered yoga teacher at the 200 hour level) with Yoga Alliance upon completion. This means that the remaining 170 hours can be instructed through self-paced learning format.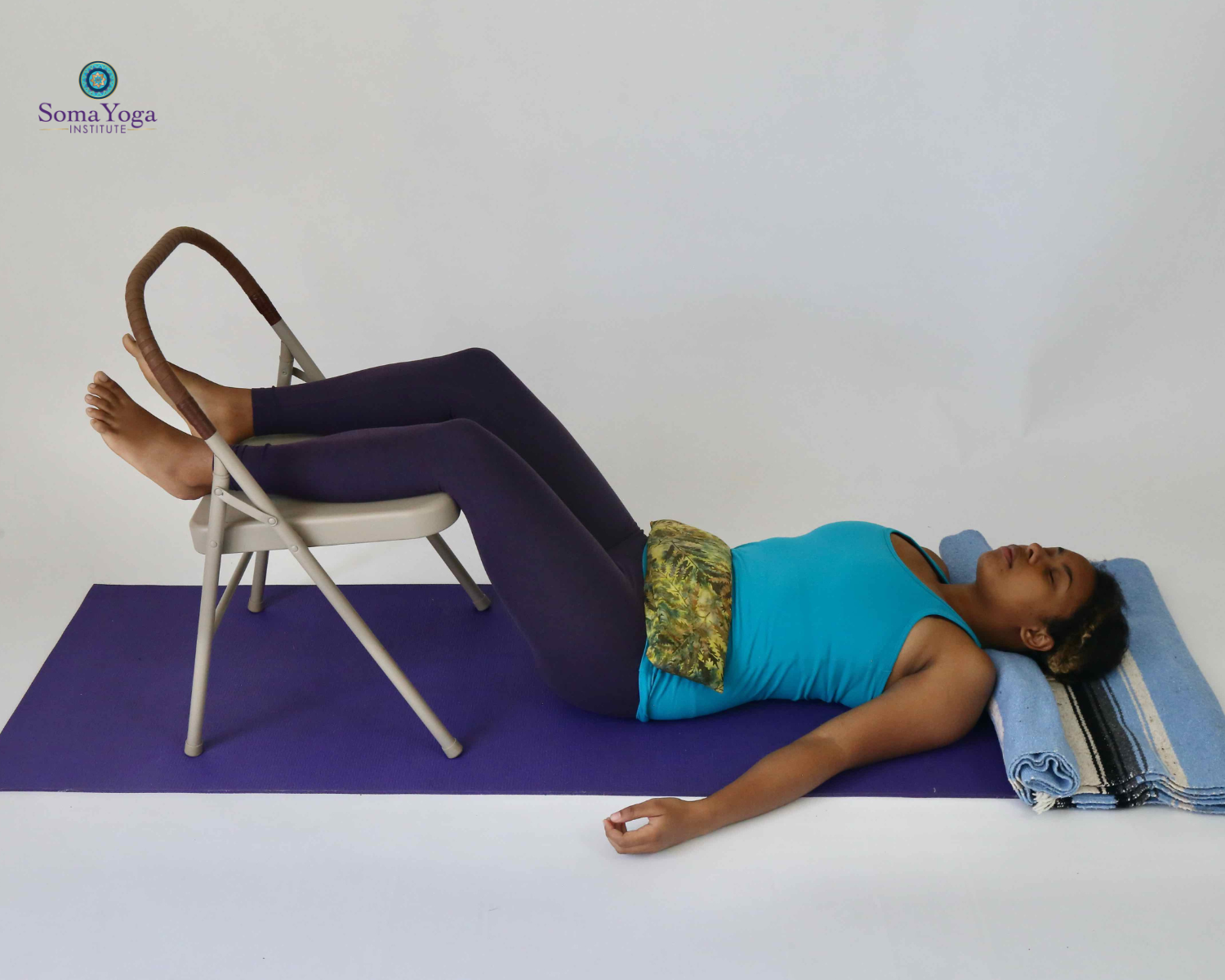 Technology and Platform
Ensure that you have access to the necessary technology and feel comfortable with the online platform used for classes, materials, and communication. A user-friendly interface and reliable technology can significantly enhance your learning experience. Some programs have apps that you can download on your phone, to bring your training on the go.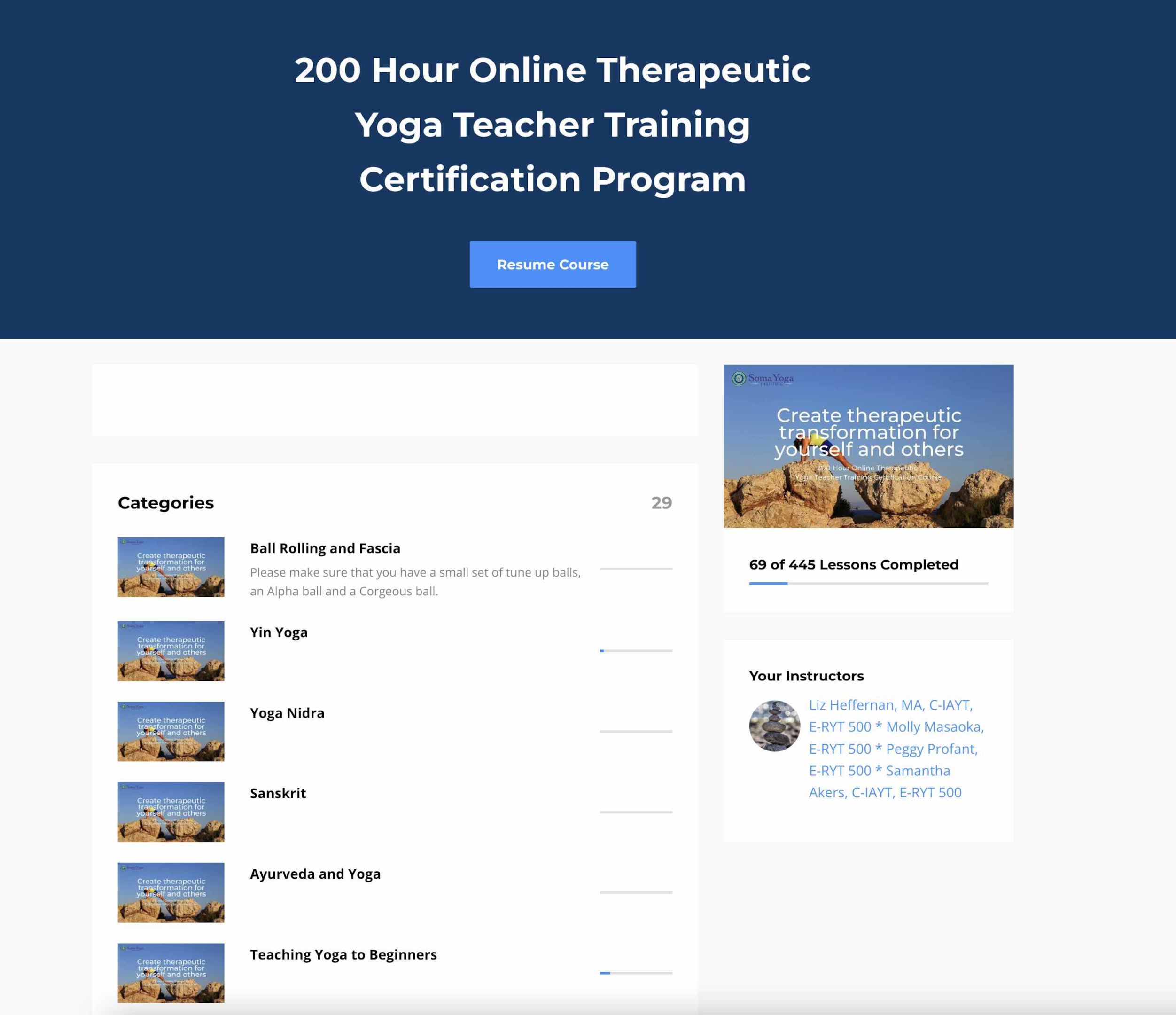 Student Support
Student support is crucial during your 200 hour yoga teacher journey. Inquire about the level of support provided by the program's yoga teacher team. It should include access to instructors for questions and assistance, as well as a supportive community of fellow trainees.
Practical Teaching Opportunities
Becoming a certified yoga teacher involves practice teaching and feedback. Look for online yoga teacher training programs that offer opportunities to practice teaching and receive constructive feedback. Practical teaching experience offered in a supportive environment is invaluable for building your confidence and skills.
Alumni Reviews and Feedback
Finally, don't overlook the power of reviews and feedback from previous program participants. 200 hour yoga teacher alumni reviews provide insights into their experiences, outcomes, and overall satisfaction with the program. Check out Yoga Alliance for authentic verified online yoga teacher training reviews and testimonials.
How to Prepare for Your Yoga Teacher Training Certification
So, you've decided to embark on a transformative journey to become a certified yoga teacher. Congratulations on taking the first step toward a path filled with mindfulness, self-discovery, and the joy of sharing yoga with others. To make the most of your Yoga Teacher Training (YTT) certification, it's crucial to prepare adequately. Keep reading to explore some key steps to ensure you're fully ready for your YTT adventure.
1. Reflect on Your Intentions:
Before you dive into YTT, take some time for self-reflection. Many students take a yoga teacher teacher training course to deepen thier own personal practice, while others know they want to learn to teach yoga. Why do you want to become a yoga teacher? What are your goals and intentions for embarking on yoga teacher certification? Understanding your motivations will help you stay committed throughout the training and guide you in your future teaching.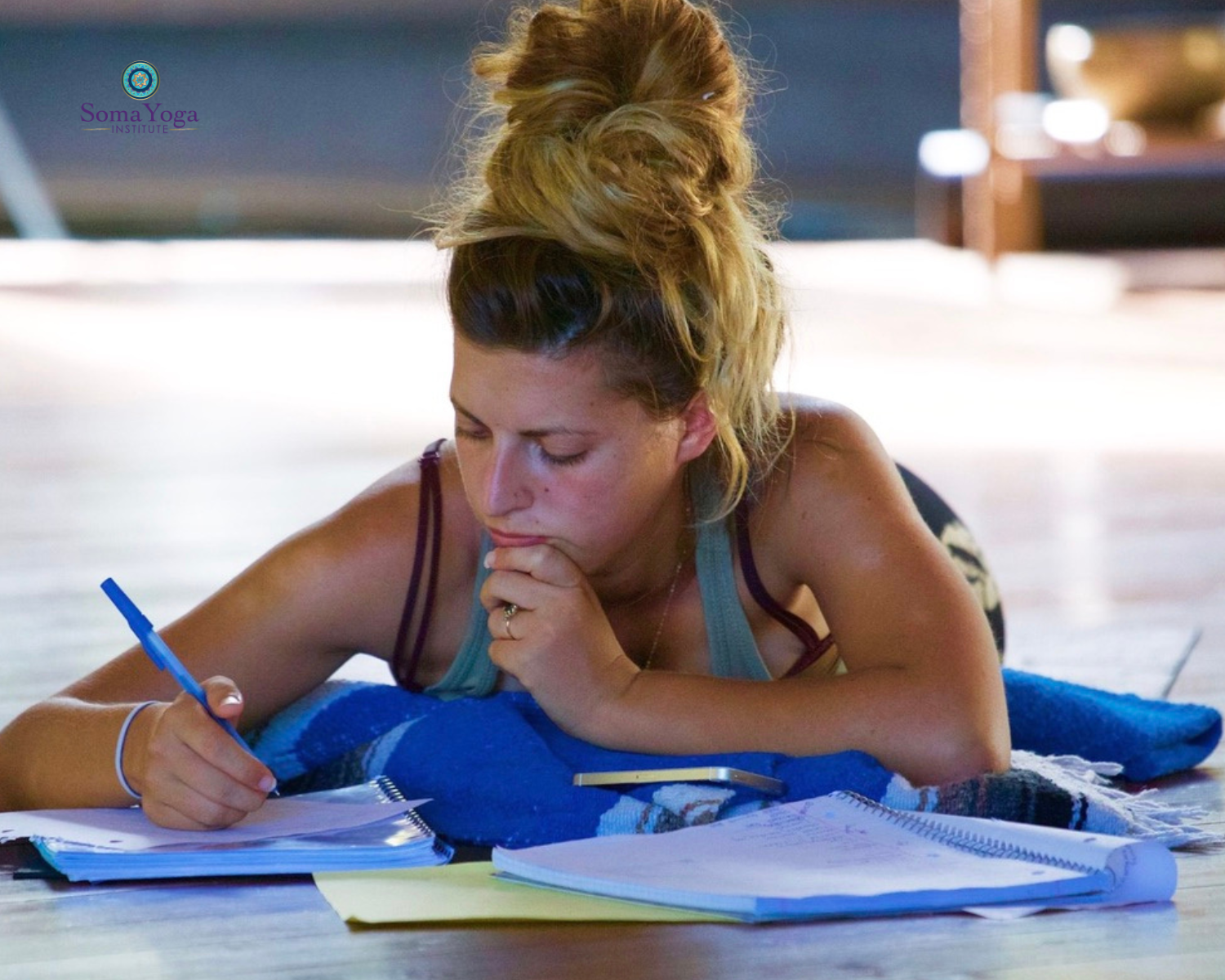 2. Develop a Consistent Yoga Practice:
While having a solid yoga practice will help prepare you physically, mentally, and spiritually for the training, some students come to a teacher training course to help them develop a consistent yoga practice.
3. Open Your Mind:
Embarking on an online yoga certification course is an opportunity to broaden your horizons and embrace new ideas. Be open to learning from your instructors and fellow students. Embrace feedback and be willing to adapt your perspectives. the idea that there is "one right way" to do a yoga pose or practice yoga is limiting. Learning to adapt the yoga pose to help the student find a true balance of Stirham (steadiness) and Sukham (ease) is the ultimate goal. This means that one pose might look a bit different depending on the person.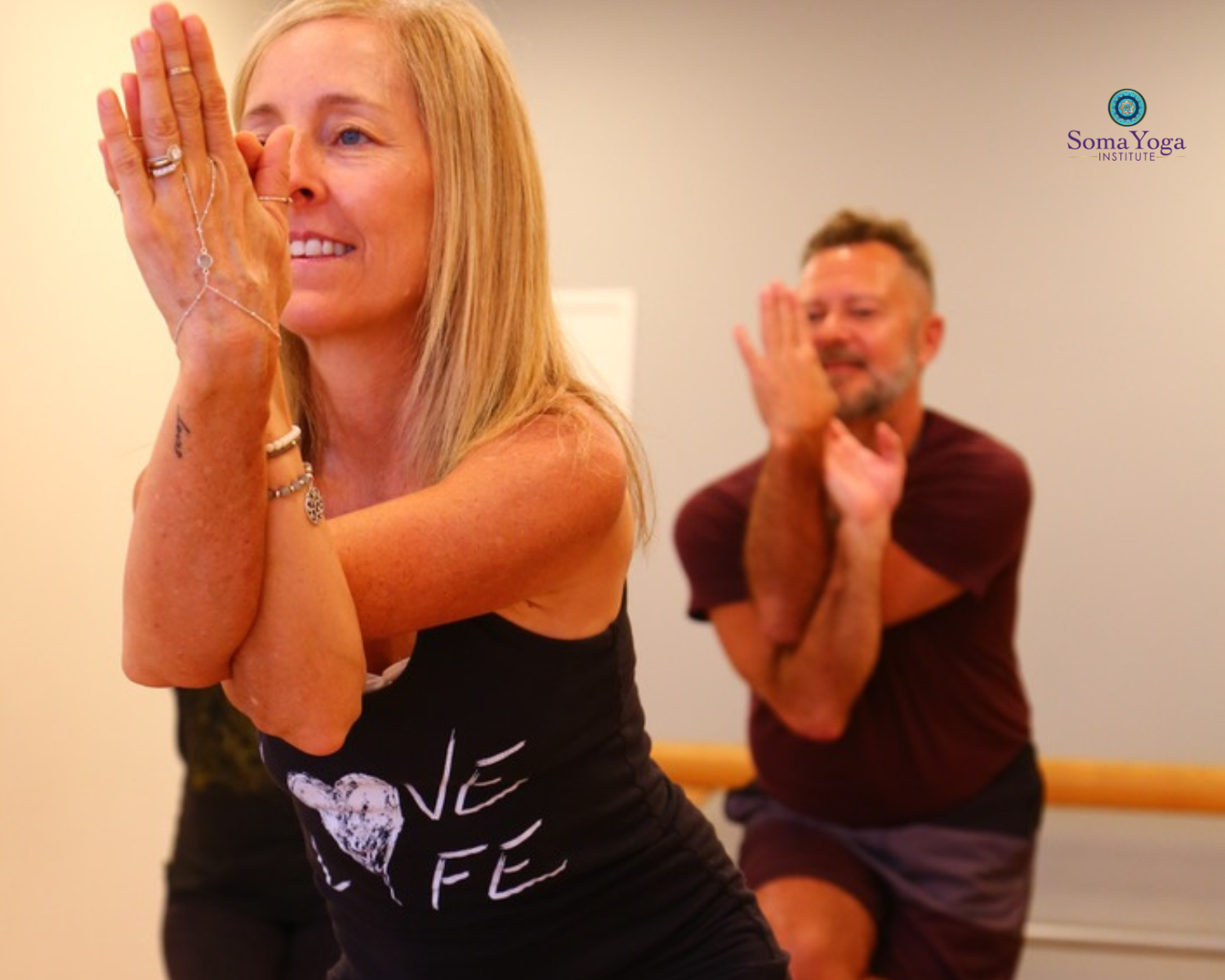 Be Ready for Transformation:
Embrace the profound potential for personal transformation that Yoga Teacher Training offers. Beyond the knowledge of teaching yoga, YTT serves as a profound journey of self-evolution. It's an exploration of your inner self, an opportunity to break free from limiting beliefs, and a chance to reawaken your spirit. By approaching the training with an open heart and a commitment to inner growth, you'll not only emerge as a certified yoga teacher but also as a profoundly transformed individual, ready to inspire and guide others on their own journeys of self-discovery. It's the magic of yoga – it changes you from the inside out.
Unlock the Transformative Benefits of Online Yoga Teacher Training
Online yoga teacher training opens the door to a world of comprehensive yoga education, allowing you to delve deep into the art and science of yoga. Regardless of the specific program you choose, here are some of the key benefits you can expect:
1. In-Depth Learning: Online YTT programs provide the opportunity to explore yoga in depth. You'll dive into essential topics like the Yoga Sutras, yoga philosophy, anatomy, and alignment, ensuring a holistic understanding of the practice. You will even learn about the business of yoga.
2. Yoga Philosophy: Gain insights into the profound philosophy that underpins yoga. Explore ancient texts, such as the Yoga Sutras of Patanjali, and learn how they apply to modern life and teaching.
3. Anatomy and Alignment: Understand the human body and how it relates to yoga practice. This knowledge is vital in your 200 hours for safe and effective teaching, helping you guide students to avoid injury and enhance their practice.
4. Chakra Knowledge: Explore the energy centers within the body, known as chakras. Learn how to balance and align these vital energy points, promoting holistic well-being for yourself and your students.
5. Personal Growth: 200 hours Online YTT is not just about teaching yoga; it's also about personal growth. You'll embark on a transformative journey, deepening your self-awareness and enhancing your own yoga practice and understanding of yoga.
6. Flexible Learning: Online YTT offers a flexible schedule, enabling you to adapt your training to your existing commitments, making it accessible for people from all walks of life.
7. Interactive Sessions: Many 200 hour ytt online programs include live weekly sessions and discussions, creating an interactive and engaging learning environment. This fosters a sense of community among fellow students and instructors.
8. Comprehensive Curriculum: Expect a well-rounded curriculum that covers various yoga styles, meditation techniques, and teaching methodologies, giving you a diverse skill set.
9. Certification: Upon successful completion, you'll receive a certification that often meets the standards of Yoga Alliance or other reputable organizations, allowing you to teach yoga professionally.
10. Lifelong Learning: Many programs grant you lifetime access to course materials, ensuring that your learning journey extends well beyond the completion of your training. Lifetime access will greatly enhance your teacher training experience.
No matter which online yoga teacher training program you choose, you can anticipate a transformative and enriching experience. By immersing yourself in the depths of yoga philosophy, anatomy, alignment, chakras, and more, you'll emerge not only as a certified yoga teacher but also as a well-rounded yogi, ready to share the wisdom of yoga with others. Start your online yoga teacher training journey today!"
share: